Blog: THE ETHICAL GIFT GUIDE
So it's December 8th, there are only two more weekends before Christmas and you still haven't done your shopping? Me too, I'm a classic leave everything until the last minute kind of girl.
I've put together this little guide of our top ethical gifts for under £15, so we can be kind to ourselves and stress less this holiday season.
Secret Santa? Sorted.
A bit broke? Sorted.
Trying to give more meaningful, minimalist gifts? Sorted.
I dare you to try and not shop for yourself.
Last order date: Thursday 19th December for UK, see website for worldwide.
Got a friend or relative who's as much of a coffee fiend as you are?
Girls Who Grind coffee are an all female powered, small batch coffee roastery based in the south west of England. They source their coffee from female farmers and producers and you can read all about each of them on their website.
And like they said on their recent instagram post, family occasions & no coffee is a fate worse than death. So even if you don't know someone who is in need of a badass bag of coffee produced by a bunch of strong women - you probably do.
Coffee from £8
DONATE TO AN ANIMAL SANCTUARY, ON THEIR BEHALF
Winter is a really hard time for animal sanctuaries, the days are short and dark, it's cold and there's a whole load of work that needs to be done regardless.
With the cold and wet weather the UK gets, the shelters need to be maintained and fresh dry bedding needs to be put down regularly. Sometimes even every day so animals like goats can stay cozy and dry.
Yes, you can literally help make a goat stay cozy this Christmas.
Give the gift of goat coziness.
I'll stop now, but every donation really does help.
Two sanctuaries that our close to our heart are F.R.I.E.N.D Animal Sanctuary and The Retreat Animal Rescue Farm and Sanctuary.
PLASTIC FREE PRODUCTS FROM LUSH
Last order date: Wednesday 18th December for UK, see website for worldwide
Anything Snow Fairy scented is a given at Christmas (the solid shower gel - wow) but this ones for the beauty lovers.
The products at LUSH speak for themselves so I don't really need to sell them to you but, if you haven't met their new glow stick then I'd like to introduce you to your new favourite highlighter.
It's solid, dipped in a vegan wax so you can hold it and apply it mess-free. The glitter is plastic free and shimmers like no other, they even have a very detailed how-to-use guide on their website.
Our favourite was Lark, but I suggest get to your nearest LUSH store to try all the shades because it's a good half an hour of glittery fun, but you can also order online and give your favourites a sparkly gift.
Get your glow on.
Lark Glow Stick £11.95
ONE MONTH SUBSCRIPTION TO HEADSPACE
Gifts can come in all shapes and sizes but the important ones count the most. January blues affect so many of us, help your loved ones through it with a one month gift of headspace, a meditation app thats proven to help combat depression, anxiety and provide a sense of calm in our chaotic lives.
$12.99 (Currently £10.20)
This one will help the Christmas and New Years hangovers. We love their Potent Peppermint Coffee Scrub."The Hungover".
These guys collect coffee rounds from coffee shops all over London and turn them into coffee scrubs that make your body feel like a 10 when you're actually feeling like a 2 after six too many G&T's .
£9.99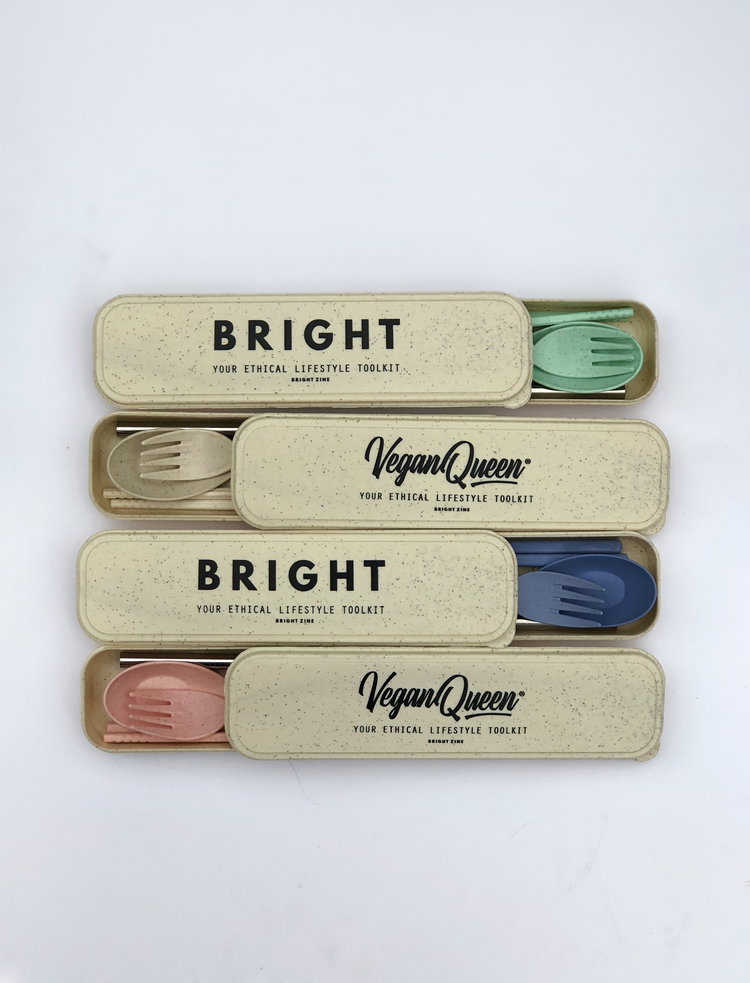 ETHICAL LIFESTYLE TOOLKITS
Last order date: Wednesday 18th December for UK.
If we're friends, I hate to spoil the surprise but this is your Christmas present.
An estimated 12.7 million tonnes of plastic, end up in our oceans each year. With single use plastic being this years hot topic, what better way to spread Christmas cheer than giving your friend the ultimate kit to stop using single use cutlery.
They come in 3 colours, and you can choose a lid with a 'Vegan Queen' logo or 'BRIGHT'.
£10
You can find them here.
The book we seriously wished we had when we were younger.
Period. is a book written and illustrated by the London based, Latina illustrator, Natalie Byrne.
It's filled with fun facts and practical tips but the best part is that it's made for everyone – children and adults, parents, womb-owners and ex-womb-owners.
10% of net profits from the books will be donated to Bloody Good Period, an organisation providing menstrual supplies to asylum seekers, refugees and those who can't afford them.
You can buy the book directly from Break The Habit, who are the independent female publishers giving a platform the unheard and the under-represented.
£9.99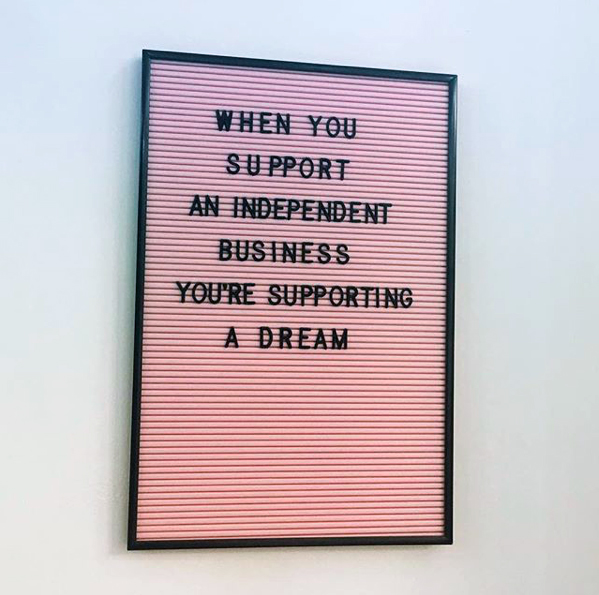 Do you have a friend who is running a small business? Do they make candles or are they an at home baker?
Are they an artist or musician?
Supporting their independence is probably the best gift you can buy them this Christmas.
It could be as simple as buying their new single on iTunes or buying one of their art prints. Whatever it is they do or make, support them.
It will be a gift they won't forget!