RESUBSCRIBE // For original subscribers only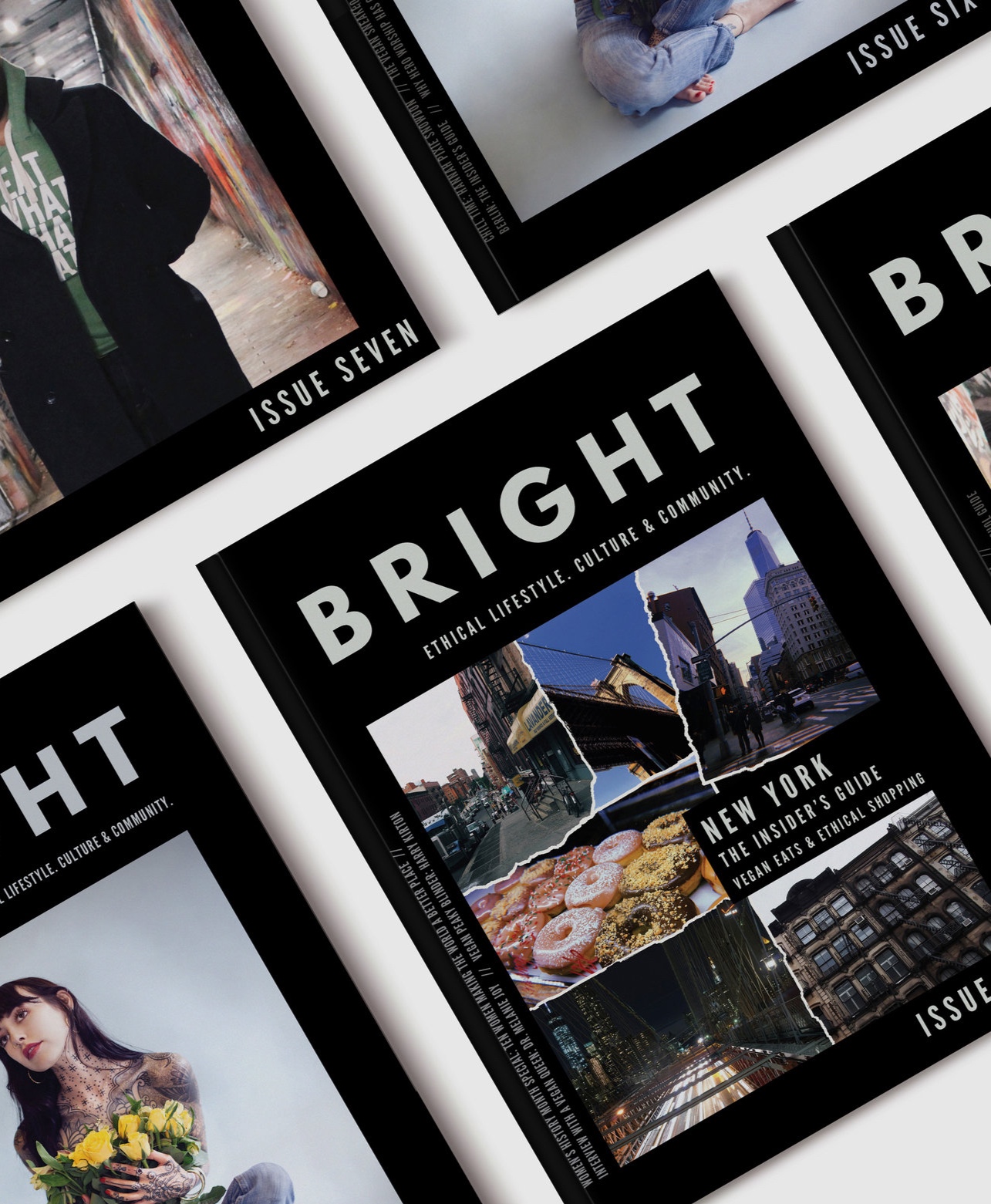 RESUBSCRIBE // For original subscribers only
Welcome back! Thanks for choosing to continue your subscription to BRIGHT.
As well as all the perks below, we'll also donate £5 to F.R.I.E.N.D. Animal Sanctuary for everyone that transfers their subscription from our original Paywhirl set up. Win, win!
✦ GET FOUR ISSUES OF BRIGHT A YEAR
✦ HEAR ABOUT NEW RELEASES FIRST
✦ GET FREE GIFTS & EXCLUSIVE DISCOUNTS
✦ RECEIVE SUBSCRIBER-ONLY EVENT INVITES
Each issue of BRIGHT is created for and in dedication to the vegan and ethical lifestyle community. It is made with passion by a fully independent team with an unyielding love for print media.
Support us and subscribe to BRIGHT to get every brand new issue delivered straight to your door as soon as it's out.
GET YOUR FREE GIFT
Sign up now and as well as getting four issues of Bright a year you'll also get your very own Ethical Lifestyle Toolkit - a zero waste cutlery set with stainless steel straw - for free!
Pop it in your bag and lower your plastic consumption and your impact on the world - you'll never need to use a plastic straw or single-use fork again!